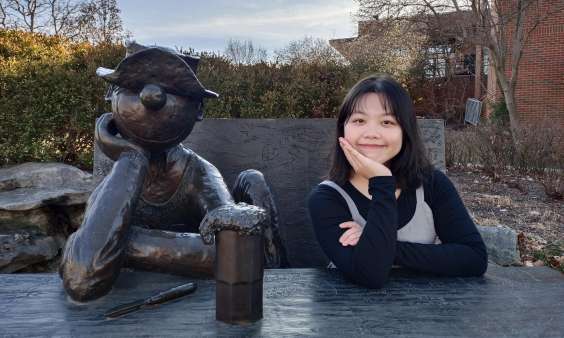 Hometown: Kuala Lumpur
Home country: Malaysia
Major: Psychology
Languages I speak: Mandarin, English, Malay, Hokkien, in process of learning Japanese
Why I chose my major: I chose psychology because I am interested in understanding people and understanding myself. Psychology knowledge makes me more objective while interacting with others.
Five words to describe Mizzou: Supportive, opportunity, diversity, joyful, caring
Favorite quote: "I think therefore I am."
Fun fact about me: I worked as a mascot at someone's wedding dinner.