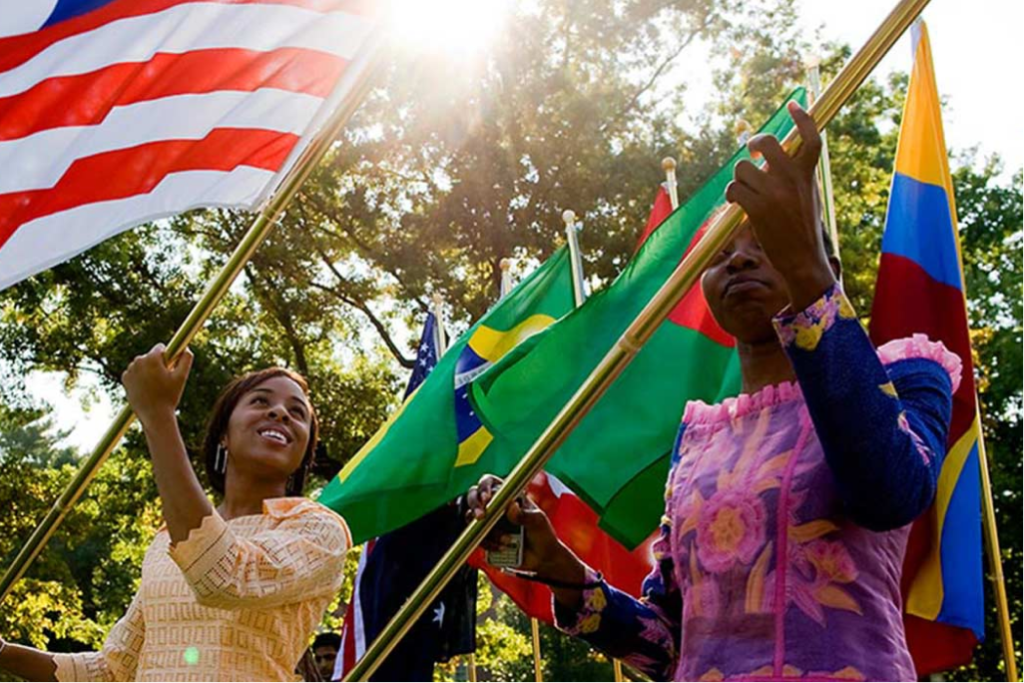 Welcome to the heart of America.
At the University of Missouri — nicknamed Mizzou and pronounced muh-Zoo — you'll get a world-class education in the heart of the United States. Students from more than 110 countries study at Mizzou, as do nearly 600 international scholars who work as educators and researchers. As a member of the exclusive Association of American Universities, Mizzou is one of the American universities that offers the most educational opportunities and the highest level of instruction. AAU members are top-tier schools with outstanding teaching and research endeavors.
International applicants are students who are not U.S. citizens or permanent residents of the United States. If that description fits you, learn about the international student application process below.
If you're an international transfer student, visit our international transfers page.
This information is for undergraduate applicants. For graduate programs, visit Mizzou's Graduate School website.
Before You Apply
Review application steps, admission requirements, college credits, and more.
Apply
Ready to apply to Mizzou? Start your application today.
After You Apply
You submitted your app! Now what? Learn what to expect and what to do next.
Related Links
Information in Other Languages
See information about Mizzou in the following languages:
Mizzou Brochures
If you'd like a copy of the brochures our International Admissions Representatives bring to college fairs, download a digital version below. All the information shared in the brochures is available on this website.
If you don't have a PDF viewer tool on your computer, you can download Adobe Acrobat Reader here.