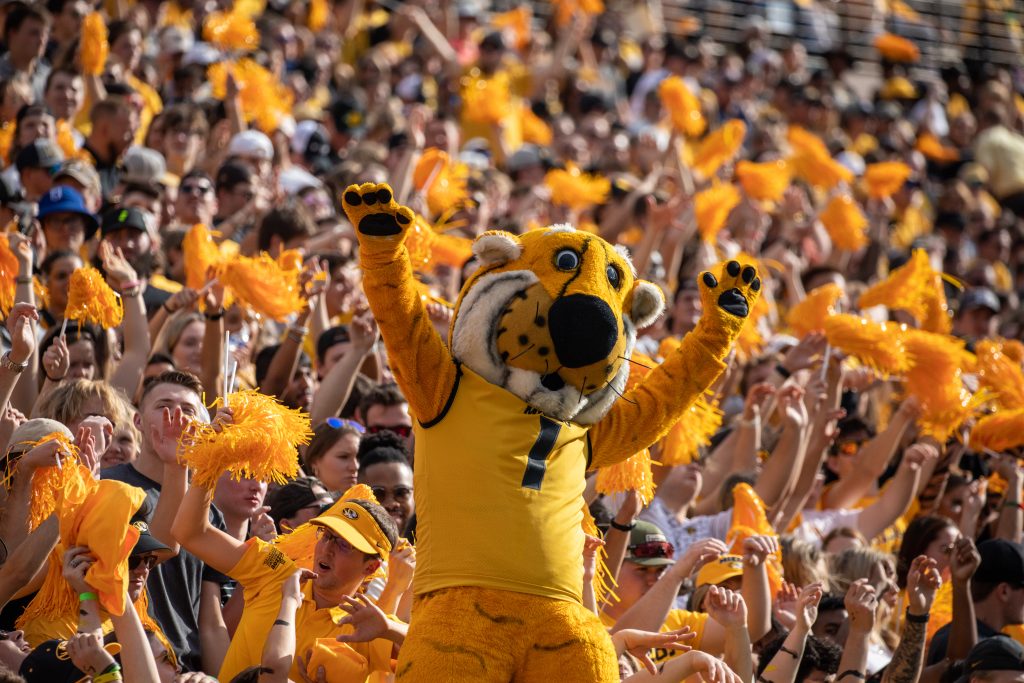 At Mizzou, you'll get right into the action. New students charge together through the Columns during Tiger Walk, a tradition symbolizing your entrance into the university. But you won't stop there. Bounce in the bleachers at one of 20 Division I sports teams' competitions. Explore the 600+ student organizations covering interests, from aeronautics to zombies. Forge lifelong friendships in a fraternity or sorority, embark on an inspirational alternative break, or join a MizzouRec kickball squad — or any of the other 30+ intramural and club options.
Clubs and Organizations
We have more than 600 clubs and organizations you can join, and if you don't see something you like, you can start your own. Students who get involved do better academically and are more likely to graduate.
Fraternity & Sorority Life
Greek organizations are a big part of Mizzou, where fraternity and sorority members make up nearly 30 percent of the undergraduate population. Students of all backgrounds are active in the community and strive to embody the values of leadership, scholarship, service, brotherhood and sisterhood. Learn more about Fraternity and Sorority Life.
Athletics
Mizzou competes in the mighty Southeastern Conference (SEC). Students with maximum black-and-gold spirit join the ZouCrew, a group of rowdy rooters at Mizzou Arena. Get in on the action by playing rec sports (against other Mizzou students) or club sports (against other schools). Go for the gold!
The Rec Complex
Prepare to be blown away by Mizzou's Student Recreation Complex. MizzouRec's historic building features a climbing wall, boxing and cycling classes, tons of basketball and racquetball courts, and three spectacular pools. You can even work at MizzouRec, which employs more than 400 students.
Service
In the past seven years, more than 35,400 Mizzou students performed more than 1,400,000 hours of service in the community — while earning academic credit for it. Mizzou also set a record for alternative break participation, a program that sends Tigers on the road to pitch in and help farther-away communities.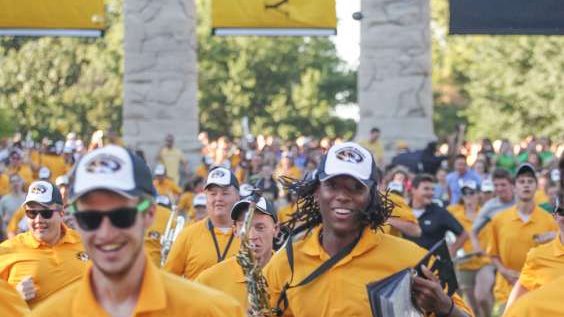 Traditions
These might not mean much to you now, but once you're part of the Mizzou family, you'll get it. We have some awesome traditions, and the first one you'll probably participate in is Tiger Walk, where you walk — or run — through the Columns. See all of Mizzou's traditions.