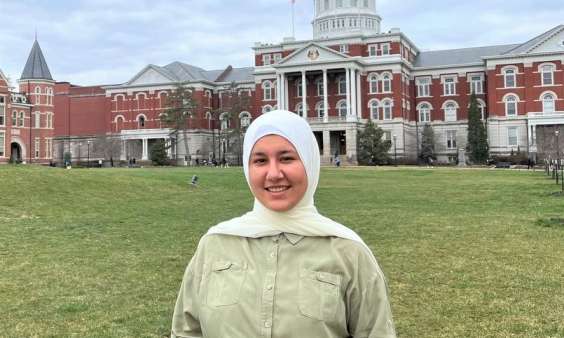 Hometown: Urgench
Home country: Uzbekistan
Major: Biochemistry
Languages I speak: Uzbek, English
Favorite Mizzou memory: Homecoming parade, where I got to hold the flag of Uzbekistan.
Favorite study spot: Memorial Union because it has a Starbucks, and I love the atmosphere there.
Favorite professor: Math has never been my favorite subject, but Professor Sean Douglas made it fun and interesting.
Favorite local activity: Float trip. It is a very Missouri thing, and I think everyone should try it.