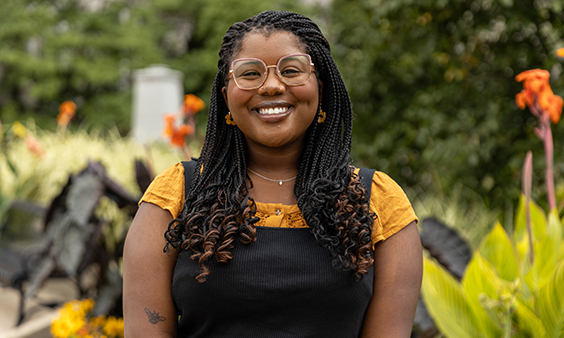 Hometown: Laurel, Maryland
Degree: BJ Journalism, minor in Sociology
Favorite movie series: The Hunger Games! It is truly the blueprint for every 2010s dystopian series. I'm Team Peeta all the way!
Favorite spot on campus: The third floor of Memorial Union. It's quiet, has an amazing view, and while it does get pretty toasty up there, Starbucks iced coffee right downstairs has me covered!
Favorite Disney animated movie: It's a hard tie between Hercules and Mulan! I enjoy Hercules' music more, but Mulan's plot/characters are more dynamic. Fun fact: I was in an 8th grade production of Mulan, so the theater kid in me is a little partial towards it. Either way, they're both phenomenal!